Belt Drive
Thu, 02/08/2012 - 12:42
#93
half_crazy
Offline
Re: Belt Drive
Funny, people talk about belt final drive as if belts just fail, leaving people on the side of the road, all the time.
I must say that here in the states the vast majority of motorcycles on the road (except the sportbikes) are belt final drive. I have seen very few cases of belt failure. A couple were due to the belts being too tight, and there was a bad run of Goodyear/Falcon belts that made their way to consumers... those were snapping like rubber bands, but it was not a belt drive issue, it was a manufacturing issue.
Then again... the vast majority of bikes on the road are Harleys. Their 103" engine puts between 67 and 70 HP to the rear wheel and torque in the low 80s in ft-lbs... anything would work for that.
I have seen one Victory break a belt. It happened at the drag strip. Come to find out, the belt had never been replaced and the bike had over 50K miles on it. This happened in 2008 and the bike was built in 2001, so the belt was probably 8 years old. Tires expire in 1/2 that time.
I hope we are clearing up the 'short life' and 'ultimate strength' issues.
Ya know, I never worry about my belt. I heap abuse on it regularly, put BIG torque through it (twice the torque of the average sportbike), and rarely look at it unless I'm changing the rear tire. Been doing this since April 2007 and clocked probably 62K miles without issue. I'm pretty much convinced the belt is reliable.
The Buell 1125R belt has been on here for 3500-ish miles, replaced because the OEM belt was too long with the smaller-by-2-teeth countershaft pulley. This belt is 1/8" narrower than OEM. So far, so good. After the initial stretch and re-adjustment, I haven't touched it.
Donate to the Kevin Ash Fund
Donate directly to the Kevin Ash Fund setup by the Telegraph to help with the education of his three daughters.
The Telegraph can only accept cheques and Postal Orders in Sterling. If you'd like to make a donation but you can't send a cheque or Postal Order then you might consider using PayPal, which will accept other methods of payment. A small percentage (about 3.4%) will be retained by PayPal for the service.
Kevin's family have been touched by the generosity and messages of support from people using the website and would like to express their gratitude to those who have contributed in any way.
The donations keep coming in, thank you so much, and the family especially like it when you leave a message.
NEWS...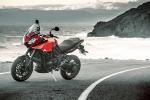 * TRIUMPH TIGER SPORT
The Tiger gets a single-sided swingarm and another 10bhp!...(more)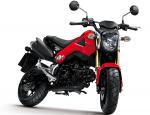 * HONDA MSX125
Honda announces a spiritual successor to the iconic Monkey Bike!...(more)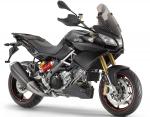 * APRILIA CAPONORD
At last Aprilia goes for the GS too......(more)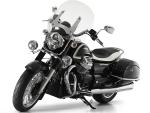 * GUZZI CALIFORNIA 1400
Italy's biggest ever V-twin for the all-new Guzzi...(more)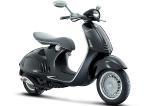 * VESPA 946 FIRST PIC
Sleek new Vespa 125 based on last year's concept bike...(more)